Omron MIT Elite (HEM-7300-WE7)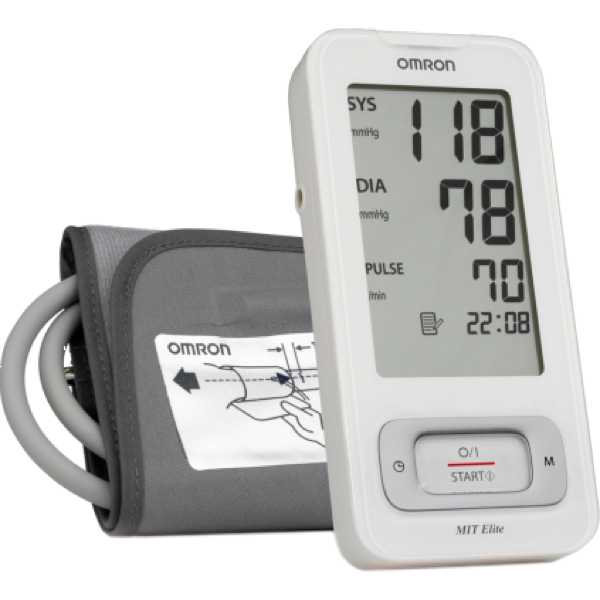 Device Name:
MIT Elite
Device Model:
HEM-7300-WE7
Manufacturer:
Omron Corporation
, Kyoto Head Office, Shiokoji Horikawa, Shimogyo ku, Kyoto 600-8530, JAPAN.
Measuring functions:
Blood pressure
Primary Client Use:
Intended for self-measurement and home use
Measurement Site:
Upper Arm
Measurement Occurrence:
Single measurements only
Availability:
Available Currently
Availability according to Countries or Regions:
Ireland
Device Manual:
Description:
The Omron MIT Elite (HEM-7300-WE7) is an automatic blood pressure monitor. Its blood pressure measurement technology has been proven to be accurate. Blood pressure measurements are taken from the upper arm. It is intended for self-measurement and home use.
Assessment:
The technology used in the Omron MIT Elite (HEM-7300-WE7), to measure blood pressure, has passed in two clinical validation studies, in pregnancy populations, according to recognised standard protocols, as published in peer-reviewed publications.
Recommendations:
| | | | |
| --- | --- | --- | --- |
| | Accuracy Assessment | Recommendation | Basis |
| BP | Medaval | Recommended for pregnancy only | Validation in pregnancy |
| BP | BIHS (UK and IRL) | Previous recommendation, now archived for adults and, except for those with large arm circumferences, during pregnancy | Published evidence |
| BP | Stride BP | Self-measurement for pregnancy | Published evidence |
Validation Publications:
Chung Y, Brochut MC, de Greeff A, Shennan AH. Clinical accuracy of inflationary oscillometry in pregnancy and pre-eclampsia: Omron-MIT Elite Pregnancy Hypertens. 2012 Oct;2(4):411-5. Epub: 2012 May 20. doi: 10.1016/j.preghy.2012.04.001. PMID: 26105612. (Details from: www.pregnancyhypertension.org).
BHS:1993 - Pass (A/A) Pregnancy (n=30)
BHS:1993 - Pass (A/A) Pre-eclampsia (n=15)
Exact MIT Elite not specified
James L, Nzelu D, Hay A, Shennan A, Kametas NA. Validation of the Omron MIT Elite blood pressure device in a pregnant population with large arm circumference. Blood Press Monit. 2017 Apr;22(2):109-11. Epub: 2017 Feb 1. doi: 10.1097/MBP.0000000000000239. PMID: 28151753.
BHS:1993 - Fail (D/D) Pregnancy + Obesity
Exact MIT Elite not specified