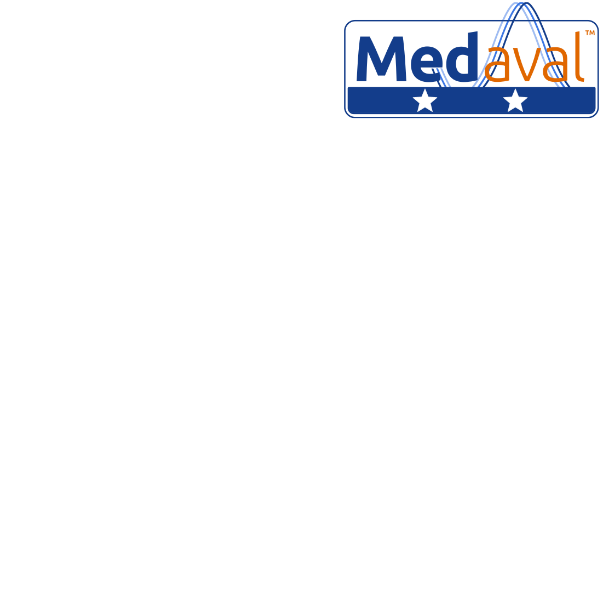 Device Name:
Aortic
Manufacturer:
Exxer de Piccinini y Garcia S.H.
, Calle 18 A 5414, B1880BSD Berazategui, Buenos Aires, ARGENTINA.
Measuring functions:
Blood pressure
Primary Client Use:
Intended for professional use including central aortic pressure
Measurement Site:
Radial Artery
Measurement Occurrence:
Single measurements only
Availability:
Available Currently
Description:
The Exxer Aortic is an automatic blood pressure monitor. Its blood pressure measurement technology has been proven to be accurate, with a 2-star Medaval rating. Blood pressure measurements are taken from the radial artery. It is intended for professional use including central aortic pressure.
Assessment:
The technology used in the Exxer Aortic, to measure blood pressure, has passed in a clinical validation study, in a general population, according to a recognised standard protocol, as published in a peer-reviewed publication.
Recommendations:
Accuracy Assessment
Recommendation
Basis
BP
Medaval

★★

Recommendation
Recent clinical validation; recent protocol
BP
MDR Criteria
Professional use
Published evidence
Validation Publications:
Cuffaro PE, Morales MS, Barochiner J, Rada MA, Alfie J, Aparicio LS, Galarza CR, Micali RG, Marin MJ, Waisman GD. Validation of a new piezoelectric device for noninvasive measurement of central aortic systolic blood pressure. Blood Press Monit. 2018 Feb;23(1):49-51. Epub: 2017 Oct 27. doi: 10.1097/MBP.0000000000000298. PMID: 29084016.
81060-2:2013 - Pass General population
The Exxer Aortic measurements are compared to those of the Atcor SphygmoCor for central SBP.