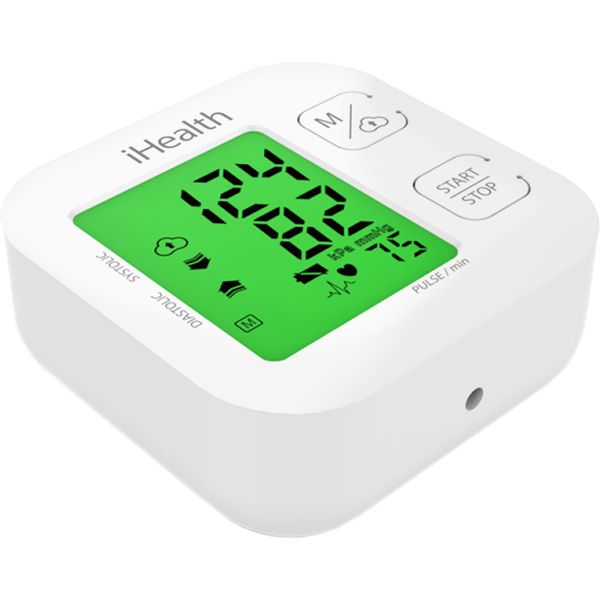 Device Name:
Track
Device Model:
KN-550BT
Manufacturer:
OBL: iHealthlabs Europe SAS, 36 Rue de Ponthieu, 75008 Paris, FRANCE.
OEM: Andon Health Co. Ltd., 3 Jinping Road, Ya'an Street, Nankai District, Tianjin 300190, CHINA.
Measuring functions:
Blood pressure
Primary Client Use:
Intended for self-measurement and home use
Measurement Site:
Upper Arm
Measurement Occurrence:
Single measurements only
Connected Health Technologies:
Bluetooth
Availability:
Available Currently
Availability according to Countries or Regions:
United States
Device Manual:
Description:
The iHealth Track (KN-550BT) is an automatic blood pressure monitor. Its blood pressure measurement technology has been proven to be accurate. Blood pressure measurements are taken from the upper arm. It is intended for self-measurement and home use.
Assessment:
The technology used in the iHealth Track (KN-550BT), to measure blood pressure, has passed in a clinical validation study, in a pregnancy population, according to a recognised standard protocol, as published in a peer-reviewed publication. It has also been declared as being equivalent to that used in a clinically validated device, but no evidence has been published to show that the devices have been compared according to a protocol compliant with (EU) 2017/745 and MEDDEV 2.7/1 rev 4.
Recommendations:
| | | | |
| --- | --- | --- | --- |
| | Accuracy Assessment | Recommendation | Basis |
| BP | Medaval | Recommended for pregnancy only | Validation in pregnancy |
| BP | BIHS (UK and IRL) | Self-measurement | Manufacturer declaration of equivalence |
| BP | ESH (Europe) | Self-measurement | The BIHS recommendation, despite the absence of the scientific evidence required by the same authors' criteria. |
| BP | Stride BP | Self-measurement and professional use for adults and pregnancy (Preferred) | Published evidence plus equivalence claim |
Device Family:
Validation Publications:
Relevant Publications:
Validation Publications for Equivalent Devices: